The AES Key is a special type of note found in Washington. It contains the 128-bit AES key required to decrypt the encrypted message found in the wrecked military convoy. You can read it in one of the cupboards in Olympia Military Base.
Content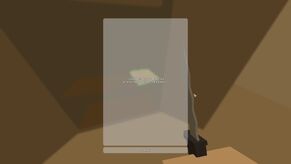 128-bit AES Key for May 23rd
8f79f7d754c6494798c16dce8f44a1cf
Ad blocker interference detected!
Wikia is a free-to-use site that makes money from advertising. We have a modified experience for viewers using ad blockers

Wikia is not accessible if you've made further modifications. Remove the custom ad blocker rule(s) and the page will load as expected.