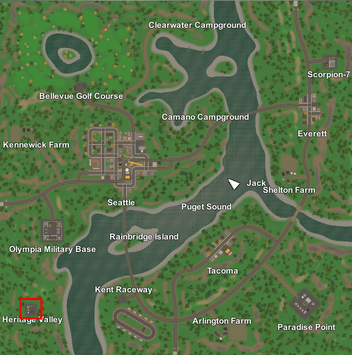 Heritage Valley is a location on the Washington Map.
All loot spawned at Heritage Valley is Ranger, Construction or Civilian level loot.
It seems to resemble a sort of fort, surrounded by fences with a powered gate, built to sustain civilization, and spawns zombies that commonly drop weapons.
Buildings
It has the following utilities:
2 Gas Tanks;
Automotive lift;
Powered Gate;
Water Tower.
Gallery