Stone Plate
Item Type:
Crafting material
Equippable?
No
Stackable?
Yes
Weight:
0,32 kg/X lbs
Description:
"Strong rock plate. Makes a nice wall".
Stone plates are crafting materials obtained from crafting 2 stones together, and are used to make Stone Frames.
Crafting Recipes
How to Make
Usage
Trivia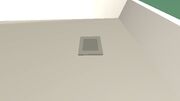 Basis for sturdier base building items.
Ad blocker interference detected!
Wikia is a free-to-use site that makes money from advertising. We have a modified experience for viewers using ad blockers

Wikia is not accessible if you've made further modifications. Remove the custom ad blocker rule(s) and the page will load as expected.