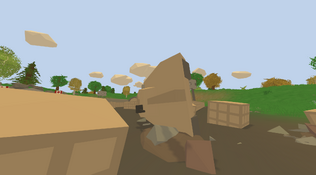 The Tank is a model in Unturned and closely resembles the M1 Abrams.
Location
There are two tanks in the Prince Edward Island map. One can be found flipped at Summerside Military Base and the other next to the gap in Confederation Bridge.
Trivia
Before the 3.9.3.0 update, the tank crash in Summerside Military Base was replaced by a helicopter. However, it was moved to Montague and replaced by a tank after the update.
Gallery