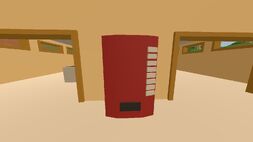 Overview
The Vending Machine is a common object that dispenses soft drinks on a four-minute cool-down.
It requires a power source, such as a Generator, to function and will drop one of the following items when interacted with:
Blue Vending Machine:
Red Vending Machine: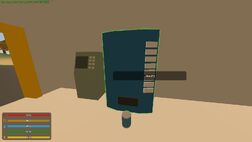 Any items dropped by the Vending Machine will be of 100% Quality.
Locations:
It is found in Grocery Stores and Gas Stations in PEI, Washington, and Yukon.
Exact locations:
Ad blocker interference detected!
Wikia is a free-to-use site that makes money from advertising. We have a modified experience for viewers using ad blockers

Wikia is not accessible if you've made further modifications. Remove the custom ad blocker rule(s) and the page will load as expected.